Emergency Call Boxes
Main Content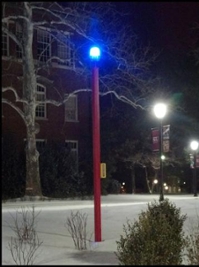 Emergency Assistance is only a push of a button away.  Emergency call boxes are labeled "Emergency" and are mounted on red poles topped with blue strobe lights. The blue lights activate when a call is made. In an emergency, individuals should press and release the HELP button to automatically reach the Department of Public Safety via 9-1-1. Yellow emergency call boxes are also mounted near the front entrances of residential buildings.
There are 23 emergency call boxes located throughout campus and in parking lots. These are in addition to the call boxes located at the front entrances to the residence halls.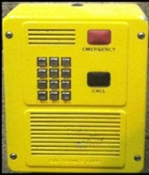 Emergency Call Boxes can be found on the BRIGHTWAY PATH map.